Ex- contestant of 'Bigg Boss' Eijaz Khan is enjoying his new relationship with Pavitra Punia. Pavitra Punia was also eliminated from the 'Bigg Boss 14'. She was known as the strongest contestants, but later on, she had to walk out if the house. He bonded with her on the show. It seems that the tv actor was single for a very long. He has worked for many tv shows. Eijaz Khan met Pavitra in the 'Bigg Boss' house and they fell in love. He said that if all goes well, they might marry later this year.
Rakhi reminded Paras of the past incident and said, "Mai to shock hoon."Initially, Paras asked Rakhi to let it go since it has been almost two to three years since his relationship with Punia ended. He then revealed some shocking details about the reason behind Punia and his breakup. While speaking with Rakhi, Chhabra shared that Pavitra was still married when they started dating. He revealed that he got to know when her husband tried to contact him.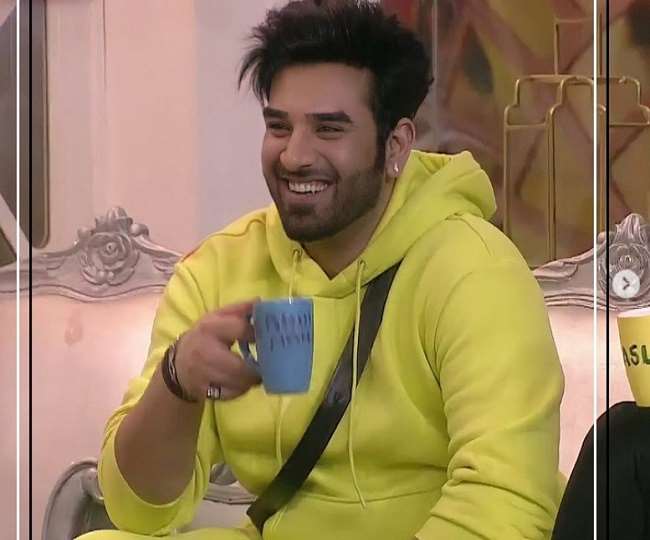 Paras Chhabra continued his sharing with Rakhi, "Uske husband ne mujhe text kiya ek din aur bola, jitni photos daalna hai daal lo, lekin usse bolo pehle divorce le le." The BB 13 fame mentioned that he was taken aback at first when Pavitra spoke ill about him, before entering the house. He mentioned it triggered him, which eventually got him to disclose the truth. As Eijaz Khan has confessed his love for Pavitra Punia during his stint in the house, Paras gestured and said that he only prays to God for Eijaz. Listening to all of this, Rakhi said, "Are wo to bechara sapne dekh ke baitha hai shaadi ke." To which, Paras replied, "Wo hi to main sochta hu. Bhagwan uska bhala kare."
Eijaz also told to the media, "Abhi bahut papad belne hain shaadi ke liye. Shaadi inshallah hogi, aur bahut sahi waqt pe hogi. We are keeping our fingers crossed and if all goes well, Pavitra and I will get married this year. Abhi humare ghar waale bahut phaile hue hain, pehle unhe samet le and then we will think about marriage." Talking about the past relationships of Pavitra Punia, he said he was not taking character certificates from anyone.