In the upcoming week of 'Bigg Boss 14', we will see Radio Jockey making contestants speak out their hearts. Rahul Vaidya was asked that Nikki Tamboli had given her immunity during a task. The RJ asked him why he was upset when he was playing his own game. Rahul said, "Iss rishtey ne mujhe confuse kiya hai is ghar mein, I'll be very honest with you. (This relationship has been very confusing for me).," Nikki Tamboli gets shocked. RJ asks Rubina Dilaik, A thing which should never happened in the house then what would it be.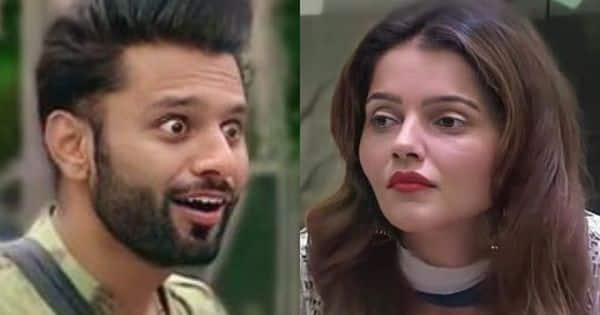 Rubina Says, "Panchayat wala task jahan par mere aur Jasmin ke beech mein rift paida ho gaye. (The panchayat task which created a rift between me and Jasmin). RJ asked her the reason and she replied, "Maine unka wo roop dekha jo shayd mujhe pata hi nahi tha. She had been building so much in her heart for me. (I saw a whole different side Jasmin which I never knew)." Aly is silently listening to everything. Rahul was asked to sing a song for Rubina. Rahul sings the stanza Faasle aur kam ho rahe hai from Jaadu Teri Nazar. Rubina also started singing and they both danced on the song. RJ declares that it was the best moment of 'Bigg Boss 14'.
The other RJ asks Rakhi Sawant who has broken her heart the most inside the house. Rakhi takes Rubina's name. She says that Rubina has a lot of mean and nasty things to say about her which she does not want to respect. Rubina is shocked. Aly was asked if Jasmin had been in the finale, one of the contestants wouldn't have been there. She asks him to name the contestants. Aly takes Rakhi names which angry her.
Aly lashes out at Rakhi and says, "Of course, Jasmin tumse jyada important hai mere liye. (Of course, Jasmin is more important for me than you)," Aly Goni lashes out at Rahi who starts bickering on seeing lesser contestants support her. Rakhi tells Aly that he she never thought of him to be in the finale ever. "You Don't deserve'.